Music Production Center
Operates in standalone (without computer) and with computer as a controller for MPC software (included)

Full-colour 7-inch multi-touch display

16 Touch-sensitive RGB pads

2 GB RAM

4 GB onboard storage space (expandable via SD card)

5 Encoders for data input

Classic MPC functions such as note repeat, 16 levels and full level

Integrated synth engines: Electric, Tubesynth and Bassline

Integrated AIR FX for mixing & mastering

8 CV/Gate outputs for 3.5 mm TRS cables (compatible with Mono TS cables)

2 USB 3.0 inputs for USB sticks or MIDI controllers (1x type A, 1x type B)

MIDI In/Out

2 Inputs: 6.35 mm TRS

2 Outputs: 6.35 mm TRS

Dimensions (W x D x H): 272 x 272 x 53 mm

Weight: 2.1 kg

Includes power supply unit (19 V DC, 3.42 A), MPC software (download) for Mac & PC, 2 GB sample content
available since
February 2020
MIDI interface
1x In, 1x Out
Number of analog outputs
2
Modern and versatile groovebox
The MPC One is the compact version of Akai's MPC Live. It is a powerful and flexible sampler which can operate in stand-alone mode. The MPC One features sixteen illuminated and velocity-sensitive drum pads, four 360° touch-sensitive knobs, a large rotary encoder and a full-colour 7" multi-touch display. The included MPC software allows you to record audio tracks, sequence notes or chords - and also provides three integrated synth engines: Electric, Tubesynth and Bassline. Furthermore, mixing and mastering functions are available via the AIR FX section. In short, the MPC Live is the perfect toolbox for any DJ or music producer who favours a computer-free workflow when programming his or her beats.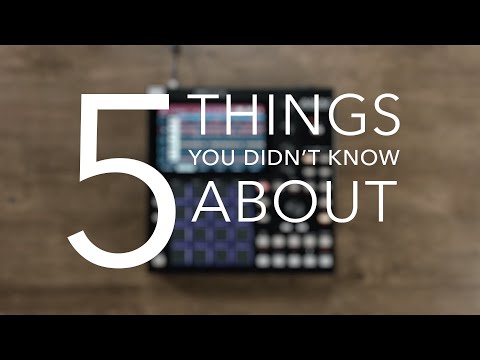 Flexible sampling and sequencing
The MPC One has 64 stereo voices. A project consists of several sequences, here called scenes. Each sequence consists of a collection of different tracks (and therefore different instruments) such as synthesizers, drum kits, bass and vocals. There are six different types of MIDI tracks. Drum tracks allow different samples to be triggered via the pads. Plug-in tracks can be used to load one of the three internal instruments. Instrument tracks can play back samples melodically and have a multi-sample function. Clip tracks allow samples to be assigned to pads and triggered in this way. They can be looped and synchronized to the tempo via the time-stretching function. Another MIDI track type is available for programming 'pure' midi, i.e. control change values (96 virtual and assignable knobs can be automated in this way) as well as note sequences and other commands which can pilot external modules, or even your DAW, via midi. The CV track allows control voltages to be sent to external modular synthesizers.
Smooth workflow for music production
Operation via the touch-screen greatly simplifies the beat-making process - whether during home studio sessions or live performances. Thanks to the included MPC software, the MPC One can be integrated into a computer-based setup and used as a controller. This is especially handy for producers who want to control their favourite plugins via the MPC One. Stand-alone mode is also impressive. With 2 GB of RAM and 4 GB of onboard storage space (which can be expanded via an SD card), the MPC One comes well equipped for music production. In addition to the included 10 GB of free samples, users can also access their Splice account plugins and libraries via the Ethernet connection (LAN). Ableton Link is also accessible via this connection.
About Akai Professional
Akai Professional has its origins in the traditional Japanese company Akai, founded in 1929, which initially manufactured electric motors, soon to be followed by high quality tape recorders and hi-fi products. Since 1988, Akai has also become a household name like no other on the hip hop scene. With the development of its first MIDI Production Centre, or MPC for short, created in collaboration with Roger Linn, Akai wrote history by decisively influencing the sound of hip hop and electronic music to this very day. Famous exponents of the MPC include DJ Shadow, Eminem and Kanye West. Today, Akai is also well known for its robust and versatile USB Midi controllers, not least of which is the bulletproof APC range of Ableton controllers.
Straight to the point
The MPC One is designed to enable you to express your musical ideas as quickly as possible. Using Tap Tempo, the speed of a sequence can be set manually. The Q-Link function in the top right-hand corner allows you to assign individual parameters to the rotary encoders – which also enable automation via a read-write mode. If at any point the sequence isn't to your taste, up to 512 steps can be 'undone'. The phono inputs on the back of the MPC will allow you to record samples via your turntable if you so wish. The MPC One can also receive incoming MIDI data via its MIDI input. For extra flexibility, an additional USB-A port has been included to connect external MIDI controllers (for playing melodies for example) or accessing external storage with additional sound content.
This is what customers who viewed this product bought