Cymbal Set
Manufactured from B20 bronze

More powerful, defined and loud stick attack with constantly clear stick definition

Especially suitable for studio, recording and more distinctive cymbal playing

The outer 2" ring on the top of the cymbals have been deeply hammered and left untreated / in their raw state

The central portion is highly polished with a brilliant surface

The bell is untreated and has visible hammer blows

The underneath of the cymbals are untreated and brilliant

100% Handmade
Set consists of:
14" Hi-Hat

16" Crash

18" Crash

20" Ride cymbal
available since
June 2014
Configurations
1x Hi-Hat, 1x Ride, 2x Crash
Inc. Cymbal Bag / Case
Yes
Love at first sight
Zultan's Q Series is a range of medium-heavy, hand-hammered Turkish cymbals made of B20 bronze, which are striking because of their unusual appearance. The different surface treatments are not only pleasing to the eye, but also have an effect on the sound. The result is a sound that can be used in many different styles, cuts through well, and at the same time has a dark, warm sonic range. The affordable Q Series is aimed at ambitious beginners and advanced drummers and offers individually available hi-hats, crashes, splashes, and rides as well as pre-configured complete sets.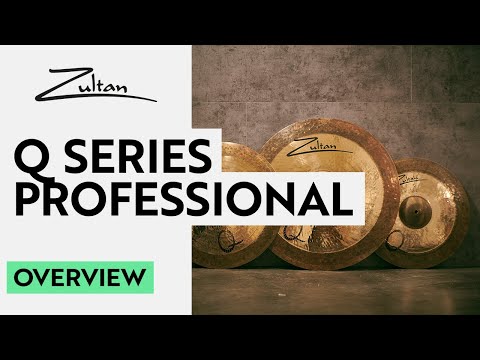 Contrasts attract attention
While the completely lathed and high-gloss polished bottom of the Q cymbals is similar to the popular Zultan Rock Beat series, the upper side is absolutely unique. The rim, which is covered with deep hammer indentations, is unlathed - just like the bell - and creates a strong contrast to the high-gloss central area with its raw, earthy look. The manual workmanship of Zultan's experienced Turkish cymbal smiths makes each cymbal really unique. The Sultan Q Series Professional Set, consisting of a 14" hi-hat, 16" and 18" crashes, and a 20" ride as well as a cymbal bag, has a powerful, dynamic, full sound with a slightly dark character and medium sustain.
One letter - many uses
The Zultan Q cymbals are in the medium weight category and are ideal for genres such as Pop, Funk, and Blues thanks to their warm and balanced sound with a slightly reduced treble range. Their sound always blends homogeneously into the musical environment and leaves plenty of room for the other instruments. For the price of the Q Series Professional Set, you merely get a ride cymbal from the established manufacturers, but here you get a complete set of high-quality, handcrafted B20 cymbals, and a bag to top it all off. The investment is definitely worthwhile for beginners who value quality, but also for experienced drummers who are looking for good, flexible cymbals at an affordable price. After all, we all know from experience that playing on good-sounding instruments is simply more fun, which in turn directly benefits your practice success.
About Zultan
To provide traditional craftsmanship at a fair price has been the guiding principle of Zultan ever since it was founded in 2000. The firm's practice of selling directly to the end customer makes it possible to offer very customer-friendly prices. Nevertheless, the production process for Zultan's trademark cymbals, which are made mainly in Turkey, is of the highest quality, a fact which has ensured they have also been a fixture in the Thomann range since 2011. The nearly 250 Zultan products cover several cymbal series, catering for all sectors of the music market. Zultan also offers accessories such as bags and drumsticks. Thanks to the use of high-quality materials and manufacturing expertise, Zultan really does offer uncompromising quality at a reasonable price.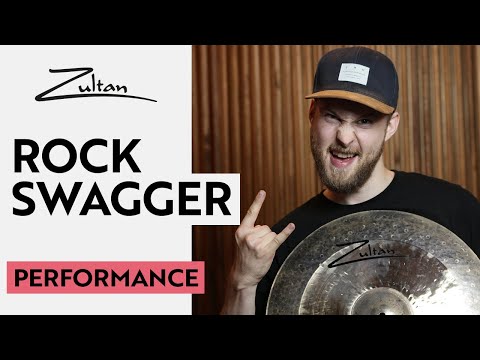 Stage, rehearsal room, studio - the Q Series does it all
The Zultan Q Series Professional Set is an excellent choice wherever a punchy but not-too-bright hi-hat sound is desired, be it a Blues session, Funk gig, or Pop concert. Regardless of whether it is played loudly or softly, a pleasant sound unfolds which always remains controllable and never pushes itself too far into the foreground. Another possible use is in the mixed genres of acoustic and electronic music that are so popular these days and in which mostly rather dark-sounding cymbals are preferred, as they blend better with the music in terms of sound. Last but not least, the Q cymbals also do an excellent job in the studio, as their sonic properties make them extremely microphone-friendly.
This is what customers who viewed this product bought