Column speaker system with DSP functions and Bluetooth streaming
Equipped with: 10" Bass driver and 6 x 2.8" high-frequency driver

Simple and intuitive installation thanks to the spacer bar with integrated wiring and magnetic locking

The EV QuickSmart Mobile App configures, controls and monitors up to 6 Evolve systems

The QuickSmartDSP offers high-class processing with one-button operation and LCD display

DSP functions: 4 presets (Music, Live, Speech, Club), Mutli-Band EQ

5 User presets

Output delay

Phantom power

Input level

Master level

Frequency response: 51 - 20,000 Hz @ -3 dB / 45 - 20,000 Hz @ -10 dB

Max. SPL: 123 dB

Dispersion pattern (H x V): 120° x 40°

Power peak: 1000 watt

Crossover frequency: 200 Hz

Bass cabinet made of 15 mm plywood

Composite column

Spacer bar made of aluminium

Includes transport bag for pillar and spacer bar

Colour: Black

Suitable subwoofer cover: Art.489080 (not included)
Suitable transport case: Art.497165 (not included)
Suitable, short spacer rod: Art.423715 (not included)
Inputs:
6 x XLR / jack combo socket

1 x 3.5 mm Mini jack

1 x Stereo RCA

1 x 6.3 mm jack Hi-Z instrument input

1 x 6.3 mm jack footswitch
Outputs:
Dimensions / weights:
Bass (H x W x D): 448 x 332 x 432 mm / 15.8 kg

Column (H x W x D): 620 x 95 x 157 mm / 2.7 kg

Spacer bar (H x W x D): 600 x 48 x 55 mm / 0.85 kg
Available since
January 2020
Power (Manufacturer Info)
1000 W
Power (Manufacturers Specification)
1000 W
IR/WiFi/Bluetooth Remote
BT
Column speaker with enhanced functionality
The Evolve 30M column speaker system from Electro-Voice represents a more compact version of the company's existing Evolve 50 system and has been on the market since 2020. Though both models share many of the same key data, the 30M offers a significantly extended range of functions, despite having smaller dimensions and weighing just 21kg. It delivers the same 1000W total power output and also boasts an integrated eight-channel mixer, a wide range of connection options, and an outstandingly broad functional scope. In addition to single-button operation, a system of up to six Evolve M30 speakers can easily be configured using the QuickSmart app, which is available free of charge for both Android and iOS.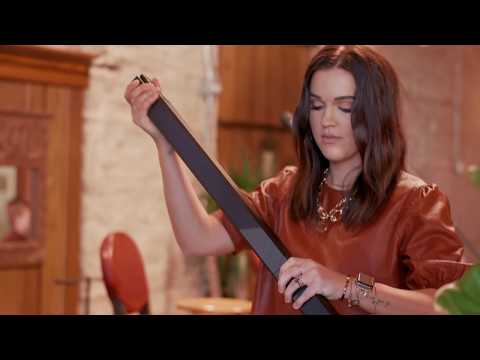 Equipped for many different situations
Provided expectations in terms of bass response remain reasonable, the 10" compact subwoofer, combined with its speaker array comprising six 2.8" drivers, delivers sufficient power to ensure a uniform frequency response between 51Hz and 20000Hz (at -3dB). The Evolve 30M is thus well equipped for a wide range of PA applications which, thanks to its four factory presets, can be quickly and easily adapted to suit different requirements. Alongside a linear "Live Mode" for solo artists and small bands, two presets have been customized for playing back recorded music, and a further mode is ideally suited to the amplification of speech. Users wishing to go into more detail can further shape the sound thanks to the integrated EQ and can also save their settings.
All in One
The Evolve 30M's light weight, the speed with which it can be set up, and the wide coverage angle it provides, all contribute to making it a flexible, compact PA system that is ideal for small bands, DJs, and even schools and other organisations. The four operating modes, the integrated eight-channel mixer developed in collaboration with co-subsidiary Dynacord, two integrated effects units and a wide variety of connection options complete the package – which in many situations will eliminate the need for external devices. What is more, many sophisticated features which facilitate day-to-day live use have been added: For instance, the internal effects can be deactivated via a footswitch whenever a spoken announcement has to be made, and the integrated auxiliary output can be used to create an additional monitor mix when necessary.
About Electro-Voice
Electro-Voice was founded in 1927 and has been dedicated to building sound reinforcement systems and microphones since the 1930s. The firm, originally based in Indiana, USA, is considered one of the industry pioneers and has developed many new technologies still in use today. For example, their hum-cancelling coil was not only a milestone for microphone construction, but also was at the origin of the humbucker pickups still used in many guitars. In the long history of the company, Electro-Voice has constantly expanded its offer and today sells a wide range of products for sound reinforcement tasks from entry to professional levels.
All bases covered
The outstanding features combined in the Evolve 30M from Electro-Voice make it a universal solution for a widely varied range of applications, such as those being faced by countless DJs performing at weddings. All the bases are covered – from the almost-obligatory speeches through to background music (which, incidentally, can be played wirelessly via the Bluetooth streaming function) and providing the right soundtrack for the dancefloor. Simply use the corresponding app to set all the speakers to "Club Mode" and the party can begin. The additional inputs and the integrated effects also mean that a couple of musicians present at the wedding can easily get on stage and give an impromptu performance with professional-quality sound.
This is what customers who viewed this product bought