Imprint / Legal information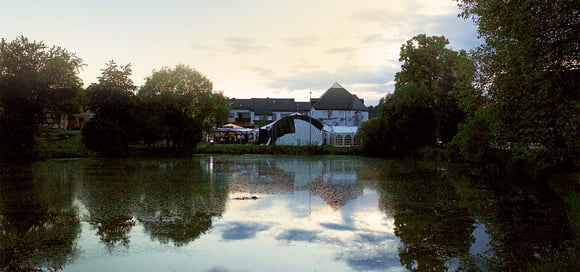 Provider identification
Thomann GmbH
Hans-Thomann-Strasse 1
96138 Burgebrach
Germany
Telephone: +49 (0)9546 9223-0
Fax: +49 (0)9546 9223-24
Email: international@thomann.de
Authorized representative Managing Director: Johann Thomann (hans@thomann.de)
Person responsible for journalistic and editorial content in the "t.blog" pursuant to § 18 Abs. 2 MStV:
Dominic Wagner
Hans-Thomann-Strasse 1
96138 Burgebrach
Germany

VAT identification number in accordance with § 27a of the UStG (German Value Added Tax Act): DE 257375233
Commercial register number: HRB 5862
Commercial register court: Local court Bamberg
Company Headquarters: Burgebrach
WEEE-Registration Numbers:
Germany: DE 18280160
Ireland: 1128WB
Great Britain: CD01/00769
D&B D-U-N-S® no: 312682152

General Terms and Conditions (T&Cs)
You can find our general Terms and Conditions (T&Cs) here.
Out-of-court dispute resolution
The EU Commission has created an online platform for dispute resolution ("ODR platform") available at: http://ec.europa.eu/odr.
If the customer is a consumer living in the European Union, this platform can be used to resolve disputes regarding contractual obligations from online contracts out of court.
We are obligated to inform you of the existence of this ODR platform and in this context also of our email address sc.cc@thomann.de.
We endeavour to solve any differences of opinion concerning contracts concluded with our customers amicably via our customer services. Furthermore, we are not obliged to participate in a dispute settlement proceeding in front of a consumer arbitration board, nor are we prepared to do so on principle.
Notes on data protection
We hereby guarantee that your data will be treated confidentially. You can find more information about data protection in our privacy policy.
EU Whistleblowing Directive
You can submit information anonymously under the EU Whistleblower Directive using the following link: https://thomann.integrityline.com
Notes on trademarks
Trademarks are property of the respective brand owners and are generally not identified as such on this website. The absence of an appropriate indication does not imply that the name in question is a free name as defined by trademark and labelling legislation.
Copyright
© Copyright 2015 Thomann GmbH. All rights reserved. The content of this website is protected by copyright. All rights are reserved by Thomann GmbH or their partners (suppliers, manufacturers, etc.). Any use of the contents of this site outside the boundaries of copyright law is not permitted without the express permission of Thomann GmbH.
Memberships:
Thomann is a proud member of:



This is how you can reach us