Active 15" Loudspeaker
1000 Watt Class D amplifier

15" woofer and 1.5" compression driver

Built-in DSP with Display

Frequency Range: 42 Hz - 20 kHz

250 Watt continuous and 1000 Watt Peak power

96dB SPL, Peak SPL: 127dB

2x XLR/1/4" Jack Mic/Line Input

XLR Output

Dispersion: 90° x 60°

Dimensions: 685 x 423 x 383mm

Weight: 17,3 Kg

Optional matching cover: Article Nr. 320859 (not included in delivery)
Optional matching case: Article Nr. 329286 (not included in delivery)
available since
April 2013
Power (manufacturers info)
1000 W
Midtone Driver in Inch
none
Frequency range (-3dB) from
55 Hz
Frequency range (-3dB) to
18000 Hz
Frequency range (-10dB) from
42 Hz
Frequency range (-10dB) to
20000 Hz
Tour-ready full-range speaker
The ZLX 15P is a multifunctional loudspeaker with a 15" woofer, and has been a staple among versatile speakers for years. The ZLX 15P can be used as a front-of-house speaker in clubs as well as a monitor on stage, and also features an integrated DSP. No matter if a band needs monitors or an event centre requires a conference sound system - the EV ZLX 15P adapts its sound to the different requirements. In three points in particular, it stands out from the competition in its price range: Bass frequencies are reproduced comparatively well, the speaker is relatively light, and it also has three handles with which it can be carried easily to the location by one or two people. Apart from the protective cover for the cabinet, a matching flight case on wheels is also available, with which two 15Ps can be packed securely and ready for touring.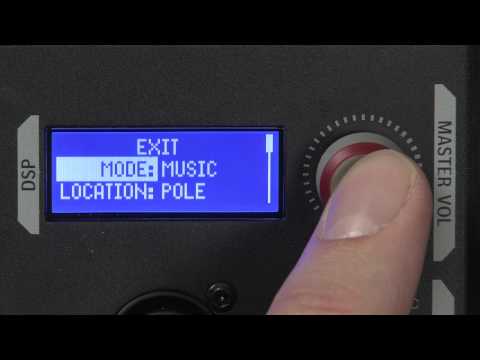 Music and voice amplification
The EV ZLX 15P comes with a 15" woofer and a 1.5" compression driver. It is suitable for full-range applications and is simply placed on the floor or on a tripod. The sound is warm and unobtrusive with soft highs. In addition, the speaker can be used as a top unit in combination with a subwoofer. Thanks to its slanted panel for monitoring, it also provides focused sound for bands on stage. The signal from the mixer is fed into the two separately controllable jack/XLR combo inputs. The sound can be passed through to additional speakers from an XLR output. After the 15P is connected to the power supply with an IEC connector, the DSP offers numerous possibilities for sound optimisation. For music or speech, with or without an additional subwoofer, as a monitor or as part of an FOH system - this loudspeaker is multifunctional.
For the audience and bands alike
The ZLX 15P from Electro-Voice can be used as a monitor or full-range speaker. The sound of one speaker alone reaches about 150 people, and easily around 200 guests in stereo mode. Entertainers, mobile DJs, and bands with acoustic instruments get a flexible speaker with proven quality. If used in small locations, the ZLX 15P provides the sound for the complete hall. Speakers can plug a microphone directly into one of the inputs for product presentations. Those who want to use the second input for music in mono will benefit from the separately adjustable volumes. This means you can fine-tune your own desired sound without an external mixer. Moreover, the EV ZLX 15P can also be expanded: If rock bands want a more powerful bass sound, suitable subwoofers are optionally available. And with the integrated DSP, the sound is optimised for the respective place of action in no time.
About Electro-Voice
Electro-Voice was founded in 1927 and has been dedicated to building sound reinforcement systems and microphones since the 1930s. The firm, originally based in Indiana, USA, is considered one of the industry pioneers and has developed many new technologies still in use today. For example, their hum-cancelling coil was not only a milestone for microphone construction, but also was at the origin of the humbucker pickups still used in many guitars. In the long history of the company, Electro-Voice has constantly expanded its offer and today sells a wide range of products for sound reinforcement tasks from entry to professional levels.
An event location and its PA
A new PA system is needed for a multifunctional stage, but not only for providing sound for an audience of 200 people. The room is sometimes also rented by bands to record their music videos, or for streaming panel shows. In addition, the sports area of the building occasionally needs voice and music amplification for courses. With two EV ZLX 15Ps placed on loudspeaker stands to the right and left of the stage edges, the hall is evenly filled with sound. To do this, the outputs of the in-house mixing console are connected to an input on each of the two speakers, which are then connected to the power supply. For video shoots, the speakers are simply placed on the stage floor. In order to also be equipped for rock bands, we recommend purchasing the appropriate ELX200-118P or EKX-18SP subwoofer, for which the DSP offers optimised sound settings.
This is what customers who viewed this product bought