Digital Wireless In-Ear Monitor System
Simple and easy-to-use plug-and-play application

Light, compact bodypack can be attached to a belt or to the strap of the instrument

Built-in rechargeable lithium battery

Has a range up to 27.5 m

6 Switchable channels

Frequency range: 20 - 20,000 Hz

2.4 GHz ISM frequency band for worldwide use

107 dB Signal-to-Noise ratio (dynamic range)

Up to 5 hours of battery life when fully charged

Power switch on the transmitter and receiver

AUX/Line switch on the transmitter selects between line level (+4 dBu) and AUX level (-10 dBV)

Stereo jack output on the receiver

3.5 mm Stereo jack output on the receiver

Robust ABS/metal housing
Set consists of:
1x Transmitter

1x Receiver

1x USB Y-cable

1x XLR male mono jack to 6.3 mm mono jack adapter
Note: Register your product at https://shop.warwick.de/en/warrantyregistration to extend the warranty to 4 years.
Note
Register your purchase at www.w-distribution.de/Warranty for an extended warranty of 4 years.
Available since
December 2019
Switchable Frequencies
Yes
Compact wireless monitoring
The XVive U4 Monitor Wireless System is a digital wireless in-ear system for monitoring applications. It operates in the 2.4GHz ISM radio band and can therefore be used without registration and free of charge worldwide. This wireless solution has an ultra-compact design and comprises a receiver weighing just 118g as well as an even lighter 90g transmitter. The latter measures just 10cm in length and requires only very little space on the outputs of monitor mixers, audio interfaces, and other devices. Despite its small size, however, the wireless monitoring system excels with a detailed sound thanks to its high-quality 24-bit/48kHz conversion and a dynamic range of 107dB. It also leaves nothing to be desired in terms of frequency by fully covering the normal human hearing range (from 20Hz to 20kHz).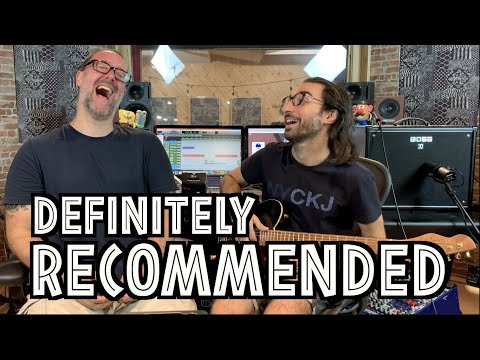 Low latency and quick charging
The transmitter of the XVive U4 Monitor Wireless System can be plugged into an XLR socket, and the scope of delivery also includes an adapter for connecting to 6.35mm jack sockets. The receiver in turn features an output socket in 3.5mm mini-jack format. This digital system's low latency of just 5ms can be ignored in practical applications, and musicians can expect a sound with minimal distortion thanks to a THD value of only 0.2%. The transmitter and the receiver both feature in-built rechargeable lithium-ion batteries that can be fully charged within 2.5 hours and subsequently provide power for an operating period of up to five hours. PCs, power banks, or AC adapters can be used to charge the batteries with the required 5V via a USB cable, and charging is even possible during operation.
Plug-and-play
The XVive U4 Monitor Wireless System offers beginners and advanced amateur musicians a digital wireless monitor solution that can be set up with minimal effort thanks to its plug-and-play design and, at the same time, scores points with its comparably high sound quality. This compact wireless solution is ideal for all users who are satisfied with a range of up to 27.5m and a mono signal, and it is also an excellent choice for those who want to use several wireless units simultaneously, as the six radio channels provided can be operated in parallel, allowing up to six wireless devices to be used at the same time.
About XVive Audio
Xvive Audio officially entered the market in 2012 with its compact U2 wireless guitar system. Since then, the company has also been involved in the development of wireless microphone technology. Its catalogue also includes effects pedals, such as the Signature Series, which were developed in partnership with guitarist Thomas Blug. The products are designed by an American team, based in Pasadena, California, which is composed of musicians and engineers and draws on decades of professional experience. Its lead designer, Howard Davies, was previously employed at Electro Harmonix and Pigtronix, among others. Xvive Audio's goal is to create products that deliver exceptional sound and build quality, while remaining affordable for any musician.
Up to six systems at once
Bands with up to six musicians in the lineup can use the XVive U4 Monitor Wireless System to wirelessly transmit their monitoring signals to every member while playing, and those who use their own monitoring system in both the rehearsal room and on stage can develop an optimum wireless monitor sound. Singers and speakers can easily wear the compact bodypack, which is just 6cm tall, on their belt, and the clip mechanism also allows it to be securely attached to the strap of an electric guitar or bass. Guitarists can of course use the XVive U4 Monitor Wireless System at home to move around freely in the room while practising their licks and riffs.
This is what customers who viewed this product bought