Recording Choirs
Recording choir music is always a challenge, even though it might not seem to be at first.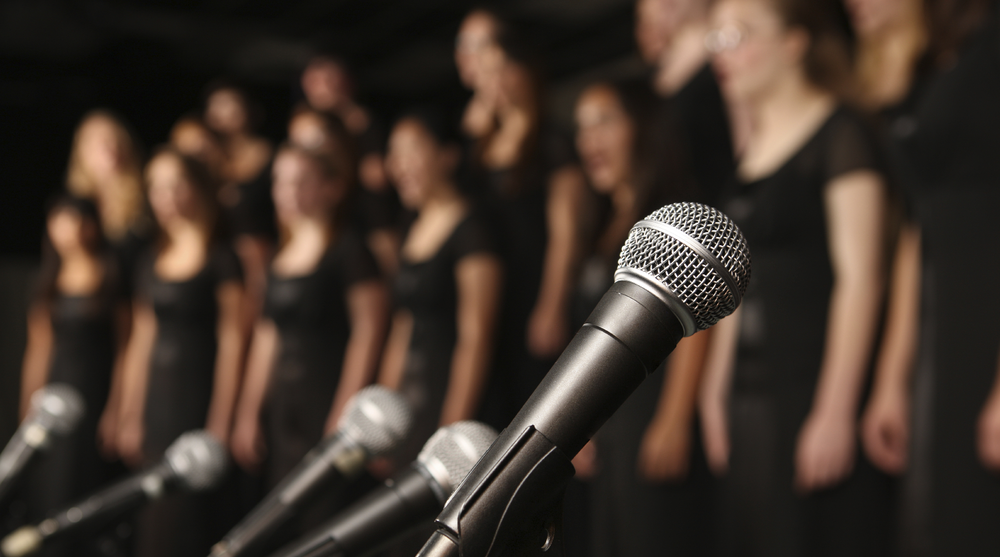 1. Introduction
Welcome to the online guide to choir recording
Let's start with the good news: you may not need a plethora of equipment to achieve recording success.
And now for the less good news: before you try yourself at recording choirs, you should have some prior experience with mic work. Otherwise, you're sure to end up in the unenviable position of having to experiment.
But no worries, given some dexterity and a few basics in theory you'll be well on your way to success.
Remember, though, that the choir is the biggest acoustic 'instrument' available besides the full symphony orchestra, and that it offers as much variety as it has members.
This also means that there are good days and bad days for recording, something you should definitely keep in mind.
Also, with a choir it is as it is with a football team:

Only a tiny minority play in the Premier League. This means that your choir or a member will one day reach the point beyond which no improvement is realistically possible. It is your job as a choir master to get this grim fact across without trampling all over your members' feelings. Not an easy task at all!
A good result requires both acquaintance with choir literature and a relaxed relationship with the choir master. Once these conditions are given, you are all set to go, and so first we'll go into the recording room.
Find Small Diaphragm Condenser Microphones