E-Drums
E-Drums have been in the music scene since the 70s. Even though their colorful and hexagonal appearance caught attention, their musical capabilities were somewhat limited.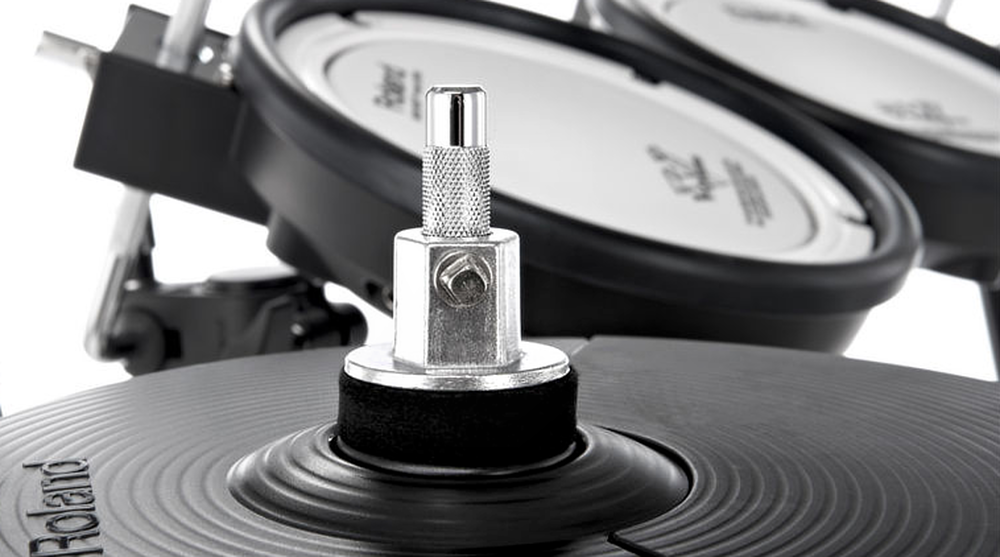 1. Introduction
Since then, electronic drum sets have come a long way. Nowadays, they are considered serious instruments that boast advanced sonic capabilities and have even replaced acoustic drums for many drummers. It's not uncommon to see a combination of electronic and acoustic drums, which allows drummers to expand their range of sounds significantly. Moreover, electronic drum sets are ideal for quiet practice and can even be used in apartments.
Our online guide provides a detailed breakdown of all the components of an electronic drum set and highlights the advantages and disadvantages compared to acoustic drums. We also offer guidance on what to consider when shopping for E-Drums.
Our guide spans across multiple pages, with each topic accessible via the table of contents.